Common pregnancy symptoms:
Late or missed menstrual period
Tender or swollen breasts
Frequent urination
Nausea or vomiting
Fatigue
Lightheadedness or dizziness
Backaches
Food cravings or aversions
We will perform a free lab-certified pregnancy test for you. You will have the results during your appointment. In most cases, you will have the opportunity to talk with a nurse before you leave, and possibly schedule a limited ultrasound scan (restrictions apply). Call us today to schedule a confidential appointment. (931) 645-2273
How accurate is the test?
Our tests are laboratory quality. They can detect pregnancy as early as 7 days after conception, or 21 to 24 days after the first day of your last period. The test is over 99% accurate.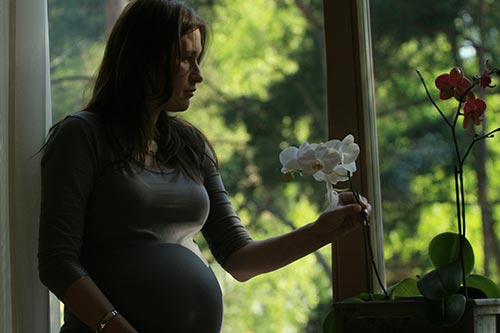 Questions?  We're glad to help!
931.645.2273 • 325 N 2nd Street • Clarksville, TN • 37040